Go Green, Get Digital and Be Resilient', Sustainable Transformation Programme
News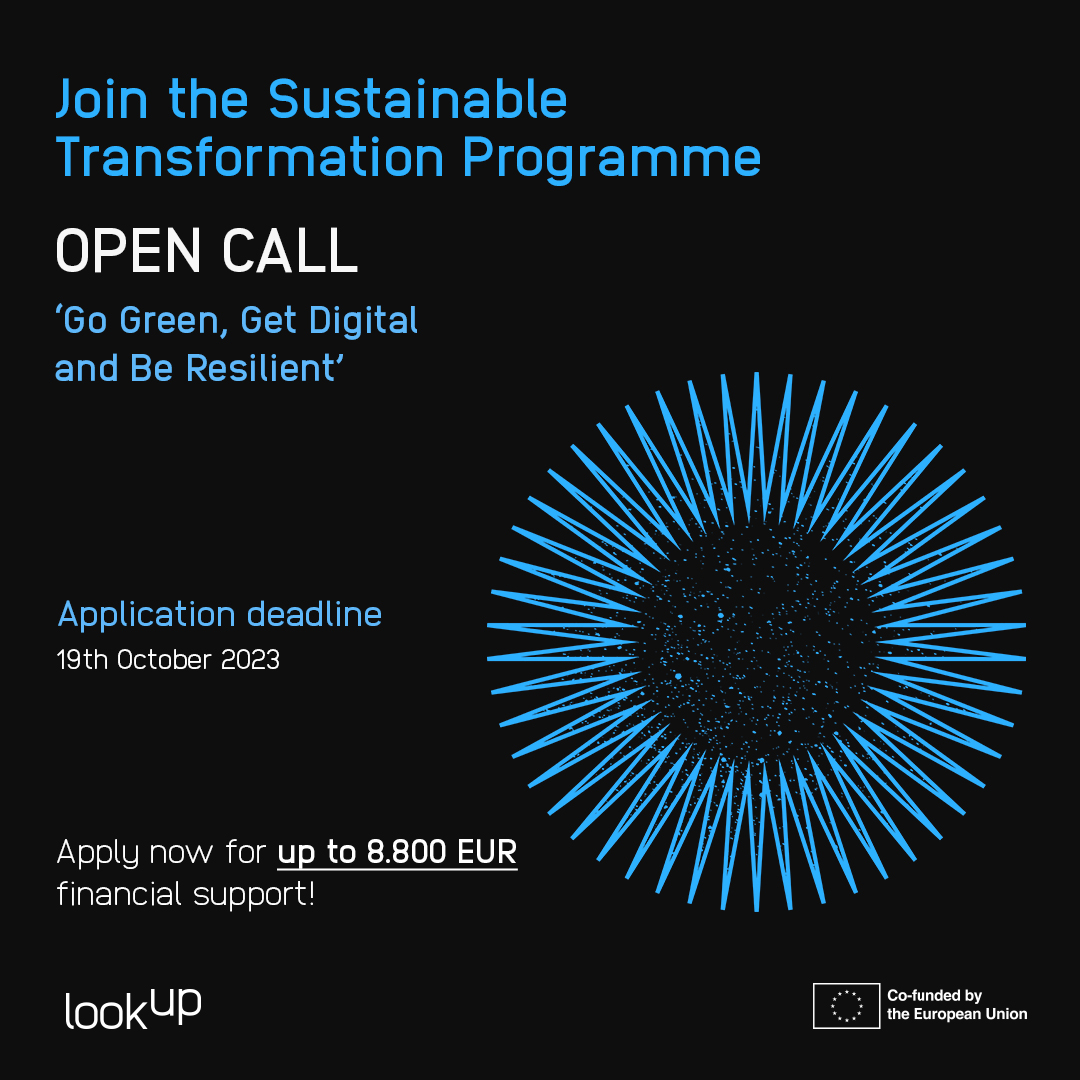 Presenting the LookUP project, a pioneering initiative financed by the European Commission under the Single Market Programme. This groundbreaking endeavor seeks to redefine tourism by establishing a profound connection with the sky.
At the core of LookUP's vision is the recognition of the sky as a distinctive tourism destination. The project extends financial support to activities centered around birding, astronomy, and celestial experiences in rural areas, emphasizing the intrinsic value of the sky in the tourism landscape.
Main Objectives and Focus:
LookUP's primary goal is to empower tourism enterprises. It focuses on enhancing skills, fostering innovation, and improving data management and sharing. The overarching mission is to fortify resilience, propel the shift towards sustainability and digital practices, and enhance the competitive edge of tourism enterprises through strategies aligned with the preservation of natural heritage and biodiversity.
Triple Transition Support: Sustainability, Digitization, Resilience:
Aligned with the 'Go Green, Get Digital and Be Resilient' Sustainable Transformation Programme, LookUP guides enterprises on a triple transition journey: sustainability, digitization, and resilience. Participating companies stand to benefit from financial support of up to €8,800, tailored training, mentoring, and the opportunity to engage in European events for networking and best practice learning.
Two Windows for SMEs in Tourism and Hospitality:
The project offers distinct opportunities for SMEs in the tourism and hospitality sectors. The first stage focuses on sustainability, with over a hundred enterprises eligible for financial support to assess their environmental impact, implement reduction plans, obtain sustainability certification, and provide workforce training.
The second window supports sixty enterprises with additional financial aid to develop innovative business ideas and refine their business models. This includes covering travel expenses for co-innovation events in Kuusamo (Finland), Extremadura (Spain) and Sibiu (Romania), along with the guidance of specialized consultants for business plan development.
How to Participate:
All european SMEs keen on participation can find detailed information and complete their registration on the project's website, www.lookupthesky.eu/open-call until October 19, 2023. Following the deadline, the selected SMEs gaining access to the transformative toolkit will be announced.
The LookUP project is poised to revolutionize the tourism industry by seamlessly blending sustainability with innovation, creating unparalleled experiences under the vast sky. Interested enterprises have the chance to receive comprehensive support, propelling their resilience and success in the European tourism market.
Stay tuned for the skies to be the limit in the future of tourism!